ST & AR International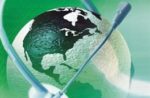 Business Name:
ST & AR International
Business Description:
ST& AR International coaches are world leaders in world leaders in advising on corporate strategy since 1976. We use rigorous, fact-based analyses to help individuals and companies create actionable strategic plans that focus on value creation and essential communication techniques. As YOUR communications coach, ST & AR works one-on-one with business leaders, managers, executives and technical professionals. These consulting engagements are highly-customized according to need, the client's schedule and time zone needs. ST & AR's approach is a blend of coaching and consulting, following a total quality management approach. Services include Dialect Reductions and Accent Reduction Training, Corporate Speech Language Pathology Services, Corporate Consulting, & Corporate Strategy. Our ultimate goals is to customize our approach while taking an end-to-end perspective toward value creation, integrating our world-class capabilities in communication, business strategy, corporate finance, transactions and organization. With ST& AR International's, there are NO geographic boundaries.
Send Message to listing owner