Wildflower Speech Therapy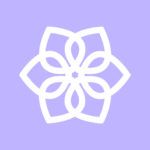 Business Name:
Wildflower Speech Therapy
Business Description:
Improve your clarity, precision, and overall effectiveness as a speaker in both professional and personal settings. ​The majority of my Accent Reduction clients are professionals hoping to be better understood. Others are seeking increased confidence when meeting new people and speaking with others in social settings. There are many reasons a person may seek this service. ​Let's talk about yours! Based in Austin, TX. Virtual sessions are also available.
Send Message to listing owner