RIta Haber, M.S. CCC-SLP, C-PESL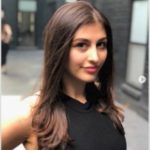 Business Name:
RIta Haber, M.S. CCC-SLP, C-PESL
Business Description:
I am a nationally certified speech language pathologist and am certified clinically competent by the American Speech and Hearing Association. I received my master's of Speech Pathology from Midwestern University and my bachelor's in International Studies from the University of Illinois at Urbana-Champaign. I am also a certified provider of the PESL program. My degree in speech pathology provides me with the technical skills relevant to understanding the anatomical production of sounds and the application of that knowledge to help clients achieve more natural sounding English. I have a keen ear for differences in pronunciation and ability to explain those differences as I have learned multiple foreign languages myself. I believe accent modification is the final key to perfecting an individual's mastery of their second language, a powerful skill that is rarely addressed in any language courses.
Send Message to listing owner