Justine Sherman & Associates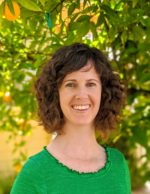 Business Name:
Justine Sherman & Associates
Business Description:
Hello! My name is Christie Lloyd-Jones, certified Speech-Language Pathologist with Justine Sherman & Associates. I specialize in providing accent modification training to individuals seeking to communicate more effectively in their professional and personal lives. I am certified in the P-ESL approach (Pronouncing English as a Second Language), which targets both segmental (speech production) and suprasegmental (rhythm, syllable stress, tone) aspects of Standard American English. I hold a certificate of clinical competence from the American Speech Language and Hearing Association and am licensed in the state of California. Both individual and group, web-based sessions are available. In-person sessions are available when circumstances permit. An individualized accent modification program will be designed to best fit your needs and allow you to reach your personal communication goals. I look forward to working with you.
About JSA: Justine Sherman & Associates is a nonpublic agency that has been serving the speech-language needs of clients of all ages throughout the San Gabriel and Pomona Valleys since 2007. An award-winning practice with three well-established offices, JSA is passionate about providing individualized services, coaching and the support necessary to help clients of all ages communicate effectively.
Send Message to listing owner