Parker Accentuation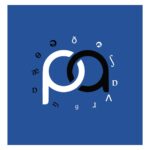 Business Name:
Parker Accentuation
Business Description:
Parker Accentuation offers individualized accent training services to English language learners. With a background in business, public speaking, and English language teaching, our founder, Nicole Parker, a Certified PESL Instructor, has the skills you need to help you learn to communicate more effectively.
In a business atmosphere where globalization has become the norm, being able to communicate effectively gives you a greater edge over the competition. At Parker Accentuation, we help you gain that standard American accent that many multinational corporations are looking for in their executives and sales personnel.
But, we are not just here for corporate personnel! People who plan to study in the United States are also greatly helped with accent training. Our accent training service can help students perform better in the classroom and in social settings.
Send Message to listing owner