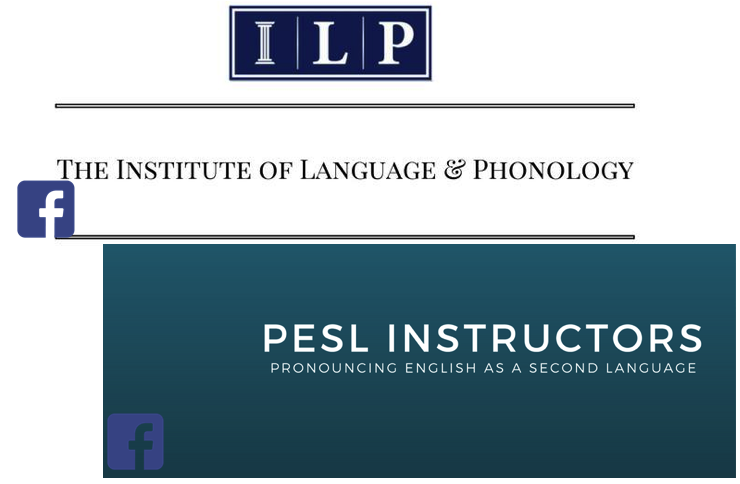 These are Facebook Groups, not pages.
What's the difference?
A FB Page is intended to be a profile or entity represented by a person, business, or item of interest that allows them to share information with you, and for anyone with an interest to share their opinions and ideas relevant to the focus of the Page.
FB Groups are very similar, but they were designed to create an environment more suitable for a community that comes together around an interest they share in common. Groups can be open to the public, but they can also require membership approval, as in the case of both of ILP's new Groups. Everyone who joins either of the Groups should see notifications about activity in the Groups.
The Institute of Language & Phonology Group is a Closed group. That term sounds misleading – it is definitely open and active, but membership is not open to the general public. Any FB user can request membership. If the applicant's FB profile shows any relevance to the field of speech instruction or related academic/professional areas, they will be granted access. When a group is designated as "Closed," it allows the communication within the group to more easily and effectively stay on topic.
A customized address for this group was not available using the term "ILP," and the term "institute_of_language_and_phonology" just seemed to long, so for now, the Group is stuck with the following address:
https://www.facebook.com/groups/568487453343141/
---
The PESL Instructors Group is intentionally more exclusive. This is also a Closed Group, and access will only be granted to applicants who have completed the PESL training and earned Certified PESL Instructor status. Certification is earned either at a live workshop or online in ILP Academy. If you are certified, please look for the Group and join.
https://www.facebook.com/groups/681293852044373/
Hope to see you in one or both of the groups.