Connected Speech Pathology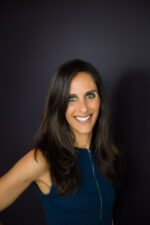 Business Name:
Connected Speech Pathology
Business Description:
By working with a Connected Speech Pathology Accent Modification Specialist, you will learn to neutralize regional or foreign (non-native) accent of Standard American English. Our accent modification instructors are certified trainers in the Compton P-ESL Accent Modification Program, developed from 20 years of research aimed specifically at helping non-native English speakers and English speakers with regional dialects to improve their accents. By using this program, we are able to use results-driven teaching experiences to drive and support our clients in successfully using better, clearer, and more powerful speaking skills. A distracting foreign accent can turn away customers, slow down collaborations, and diminish trust. Connected Speech Pathology makes personalized training available in web-conference formats.
By completing accent modification program, we can help you achieve the following:
-Clarity of communication
-Less frustration
– Increased confidence
– Job promotion or more business opportunities
– Better work flow and team participation
– Increased sales
– Better relationships with customers, client or patients
Sessions are private (one-to-one), live, interactive and held using teleconference, making it convenient for you to meet with your communication coach from your home or office. Our programs are customized to meet the needs of each individual. Program length is based on the information gathered during the initial assessment. By the end of the training you can expect to speak with greater confidence and be consistently understood by listeners.
All that is needed to participate in private meetings with our communication coach is a computer or tablet and an internet connection. At Connected Speech Pathology, we use a completely private and secure HIPAA compliant video conferencing version of Zoom. We offer convenient scheduling throughout the week; during the day and evenings after work.
Contact us today for a free telephone consultation!