The Leader and Most Trusted Name in Accent and Pronunciation Instruction
Learn the complete system of the research-based, results-driven PESL (Pronouncing English as a Second Language) method, right here.
Start Your Certification Training Today
The Expertise of the ILP
Training provided by The Institute of Language & Phonology is powered by:
a start-to-finish approach showing you how to address each step of every process – from program development to acquiring new clients to delivering measurable results and exceeding client expectations

instructors who bring both head and heart to the game — our professionals are insightful, experienced, and effective – we practice what we teach;

practical insights based on the latest research — our core is academic and research-based, but our results-oriented approach is not reluctant when it comes to generating income and building a business around your valuable skills. It's the reason most certified instructors seek this training.
Our team consists of expert consultants, master trainers, skilled coaches, and insightful researchers. Our clients and students represent universities, hospitals, corporations, privately-owned small businesses and independent solo-preneurs around the world committed to offering world-class services to a diverse marketplace.
Joe Comeau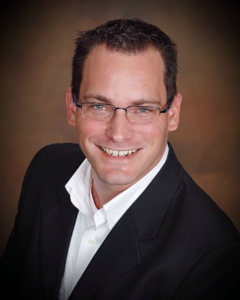 In 1994, Joe graduated from St. John's University in Jamaica, New York, with a Bachelor of Science degree in Communication Arts, and continued his education with a Master of Science in Education and Communication Disorders degree from The College of Saint Rose in Albany, New York. Joe was awarded the Certificate of Clinical Competence from ASHA in 1998 and is a licensed speech pathologist in North Carolina.
Joe has been in the field of accent and pronunciation instruction since 2001, when he purchased his first client training materials and acquired his first paying client using the PESL method. From there he created his own professional consulting and training business. In 2008, he was appointed Director of the Institute of Language and Phonology – Training Division, succeeding the 20-year leadership span of Dr. Compton, and the three-year training leadership of former Director Shelly Wallace.
Joe has delivered professional training and coaching services to corporate and individual clients around the country. Joe uses the results of his practice-building, networking, and marketing techniques as a guide in instructing other speech professionals desiring growth in their practices.
In addition to accent modification, Joe has also presented coaching programs that helped participants speak with a compelling presence, use their voice to command any size audience, and give organized presentations with a compel and hook audiences.
Lori Edwards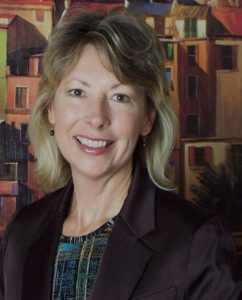 In 2008, Lori approached Dr. Compton with an unsolicited and forward-thinking proposition: make the PESL method and materials available to anyone, anywhere using the latest web-based technologies. After years of attempting to offer her services in a rural setting with a limited marketplace, Lori envisioned the ability to assess and train clients via her computer, maintaining the same evidence-based effectiveness that has always been an integral part of the PESL method. She knew there was a robust marketplace for her services, and she was committed to developing her skill set, but she also knew that those opportunities lay beyond the boundaries of her home town in Cottonwood, AZ. After teaming up with a talented programmer who designed the first web-based prototype for web-based PESL assessments, she contacted Dr. Compton to discuss her vision. The rest is everything that ComptonPESLOnline.com (the online hub for web-based PESL assessment) has evolved into. The number of instructors using ComptonPESLOnline.com to grow their independent businesses and expand the reach of their professional services now outnumbers the use of the original printed format of Dr. Compton's Phonological Assessment of Foreign Accent.
Mark Edwards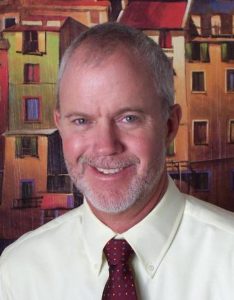 Mark is the other half of the technological/clinical team that approached Dr. Compton with their plans to bring PESL to the web-based world.  With Lori's clinical guidance and input, he designed the Online Assessment from the ground up. Shortly after that, he applied his technical skills to the development of the PESL Online Practice Lab (www.ajcomptonpesl.com), bringing the entire program online and enabling instructors to deliver comprehensive training programs in an exclusive web-based format.
These web-based tools can now be used by any Certified PESL Instructor who wants to take advantage of the speed and convenience of web-based assessment and instruction.  Mark and Lori Edwards remain committed to making these tools a valuable and indispensable resource for accent reduction specialists with continuous developments and enhancements. Contact the ILP Design and Technology team at info@comptonpeslonline.com.
Dr. Arthur J. Compton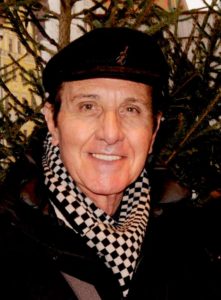 Creator of the PESL Method of Accent Modification and CEO of the non-profit ILP Research Division, and a true pioneer in the field.
Dr. Compton's impressive background includes teaching at the University of California, Berkeley and California State University, Hayward. Dr. Compton's experience in education also includes an associate professorship at the University of Iowa, where he developed academic programs in Psycholinguistics and Child Language.
Since the early 1980's, Dr. Compton has developed numerous tools to test the linguistic skills of children and adults and has enjoyed having much of his work reviewed and published in academia. Dr. Compton received the Editor's Award from the American Speech-Language-Hearing Association for his phonological research with children. Dr. Compton's San Francisco-based practice focuses on developments in accent modification and child phonology assessment. Sculptor, artist, published poet, and classic automobile buff, Dr. Compton has a Bachelor degree in speech pathology and a Doctorate of Linguistics from Ohio State University.