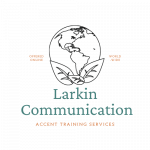 Business Description
Accents are beautiful. They tell a story of who we are, where we come from, and our experiences along the way. But you may have worked hard to learn a language, only to find you are still not fully understood.
This is where I come in. I am a certified speech-language pathologist with a specialization in accent training. English is my native language but I am also conversationally fluent in Spanish and Portuguese. I understand the frustration that comes with struggling to pronounce a word, blending in with native speakers, or understanding foreign slang. I also understand the joy that comes from speaking a foreign language and being understood!
Let me help you speak with confidence!