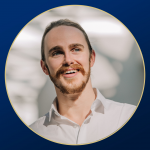 Business Description
Speak English Clearly, Confidently, and Naturally, from someone who has reached native-like pronunciation and confidence in 5+ languages.
Enjoy a highly personalized, modern and efficient learning style that combines proven methods from personal experience, research, as well as the Compton PESL program, combined seamlessly into an approach that will get you great results in just a few minutes per day.
Lots of feedback, lots of fun, lots of progress.
Free discovery sessions available.